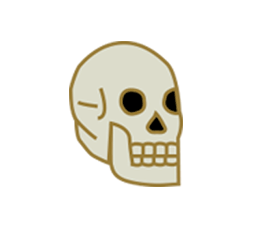 FOR THE TABLE
​
GUACAMOLE 12
Avocado, tomato, cilantro, chipotle, queso fresco, corn chips.
​
QUESO FUNDIDO 14
Choice of chorizo or huitlacoche three cheese fondue, salsa, avocado.
tacos y masas
​
TACOS DE PESCADO 14
Tilapia Baja Style, mercado slaw, salsa roja, rice and beans.
​
TACOS DE CHORIZO CON HUEVO 14
Scramble eggs, chorizo, salsa verde, queso fresco, black beans.
​
CHILAQUILES VERDES 13
(add chicken 4)
Tortilla casserole, tomatillo salsa, sunny side up eggs, queso fresco, avocado.
TOSTADA DE TINGA 13
Corn tostada, salsa verde, chipotle braised chicken, cream, queso freso
​
​
​
​
​
PLATANITOS 8
Fried Plantains, salsa verde, cotija cheese.
​
SALPICON MORELIANO 12
Jicama, pineapple, cucumber watermelon, mango, queso fresco tajin.
​
LOS HUEVOS
​
ENFRIJOLADAS 15
Scramble eggs stuffed tortillas, spicy black beans salsa, avocado, queso fresco, chorizo.
​
HUEVOS RANCHEROS 14
Sunny side up eggs, corn tostada, black beans, morita salsa, queso fresco, avocado.
​
OFRENDA BENEDICTS 15
Poached eggs chipotle salsa, crispy tortilla, tinga, queso.
​
​
STEAK EGGS 18
Grilled sirloin, sunny side up eggs, crispy potatoes, habanero aioli
-Pico de gallo - Rice and Beans -Guacamole -Spicy Chorizo
MARGARITA 10
(ADD FLAVOR 1)
Cucumber, mango, blood orange, prickly pear, passion fruit.
​
SMOKY JALAPEÑO MARGARITA 11
Tequila, lime, agave, orange liquor, liquid fire, smoky salt.
​
PEAR HIBISCUS MARGARITA 10
Pear tequila, hibiscus, lime, St germain
​
​BLOODY MARIA 10
Silver tequila, bloody maria mix
​
BEERS 6
Pacifico
Tecate
Dos XX lager
Dos XX amber
Negra modelo
Bohemia
RED SANGRÍA 9
Red wine-tequila punch
​
​HINISCUS MIMOSA 10
Hibiscus juice, orange bitters, sparkling wine.
​
FRESH JUICE 5
Orange
Grapefruit
Hibiscus lemonade
Jalapeño pineapple
​
COFFEE OR TEA 3