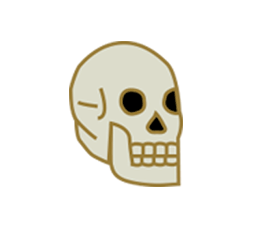 SAT & SUN
11:00 AM - 3:30 PM
FOR THE TABLE
​
GUACAMOLE 14
Avocado, cilantro, onion, queso fresco, crispy quinoa tostadas
​
QUESO FUNDIDO 14
Three cheese fondue, avocado, pico de gallo, homade tortilla, chorizo or mushroom
​
SOPA DE TORTILLA 11
Roasted tomato broth, queso fresco, avocado, crispy tortilla
​
​
TACOS
​
TACOS DE PESCADO 15
Fish Baja Style, mercado slaw, salsa morita, rice and beans.
​
ALAMBRE 15
Sirloin steak, poblano peppers, onions, chihuahua cheese, slsa verde, rice and beans
​
​
​
LOS HUEVOS
​
HUEVOS CON MOLE 17
Sunny side up eggs, mole negro, plantains, avocado, rojo rice, queso fresco
​
HUEVOS RANCHEROS 15
Sunnyside up eggs, corn tostada, black beans, sour cream, salsa ranchera, queso fresco, avocado.
​
STEAK EGGS 21
Grilled sirloin, sunny side up eggs, epazote chimichurri, watercress salad
​
​
EL BRUNCH
​
CHILAQUILES 16
Tortilla casserole, tomatillo salsa, sunny side up eggs, queso fresco, avocado.
Add chicken 4
​
QUESADILLA 15
Flour tortilla, chihuahua cheese, cream, avocado cream, salsa verde.
Add chicken 4 steak 5
​
ENCHILADAS SUIZAS 17
Braised chicken, salsa roja, chihuahua cheese, queso fresco, black beans, avocado
Sweet potato
Rice & beans
Platanitos
MARGARITA 12
Cucumber, mango, blood orange, prickly pear, passion fruit.
​
SMOKY JALAPEÑO MARGARITA 12
Tequila, lime, agave, orange liquor, liquid fire, smoky salt.
​
PEACH BELLINI 12
White peach, proceso peach liqueur
​
​BLOODY MARIA 12
Silver tequila, bloody maria mix
​
​
RED SANGRÍA 12
Red wine-tequila punch
​
​HINISCUS MIMOSA 12
Hibiscus juice, orange bitters, sparkling wine.
​
BEERS 8
Pacifico
Tecate
Dos XX lager
Negra modelo
Bocanegra
​
FRESH JUICE 5
Orange
Grapefruit
Tamarind